Tellskapelle Postcard
Found in: The Story Of A Surgeon
Acquired from: Roger Godden, Sheerness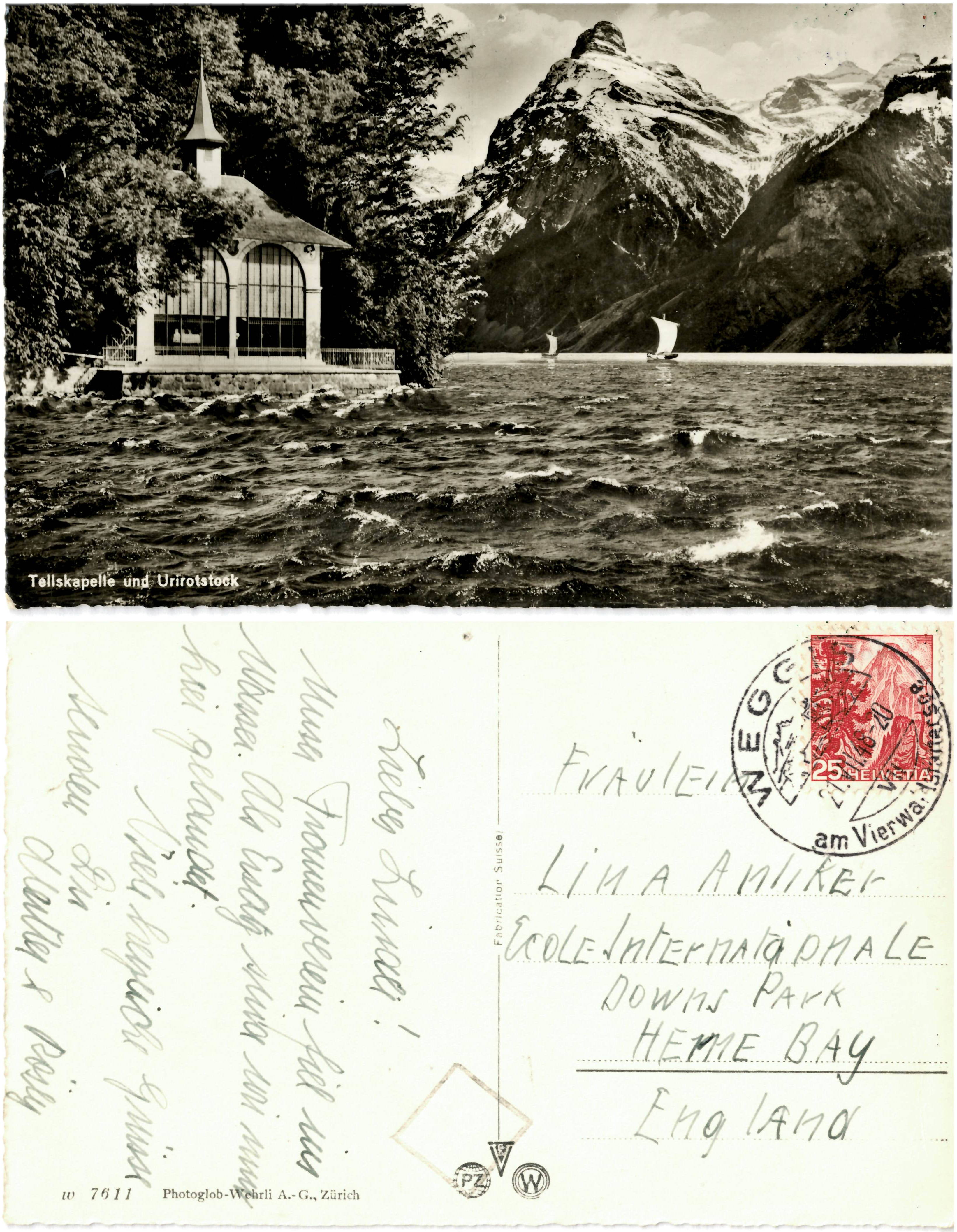 This postcard came to me by way of The Story Of A Surgeon, the autobiography of Sir John Bland-Sutton. It's a rather rambling book, that surprises with the somewhat fast and loose nature of medical education in the period. Now I admit, this bookmark did prove somewhat challenging, as the tight cursive German quickly defeated the limited amount I can recall from my GCSE classes. However, thanks to some kind internet strangers, I have a translation.
Dear Linali!

Our women's club has been cancelled. Instead we now ended up here.

Best greetings from mother and Rösly
I would say that this might come across as quite a terse communication between a mother and her daughter who's a country away, but maybe there's something lost in translation.
The postcard was sent from Tellskapelle, on the shore of lake Lucerne, a place that holds significance in Switzerland's historiography as the location where folk hero William Tell escaped his captors in order to murder a tyrant. The small chapel (literally Tell's chapel), was built to commemorate this episode, and still stands today.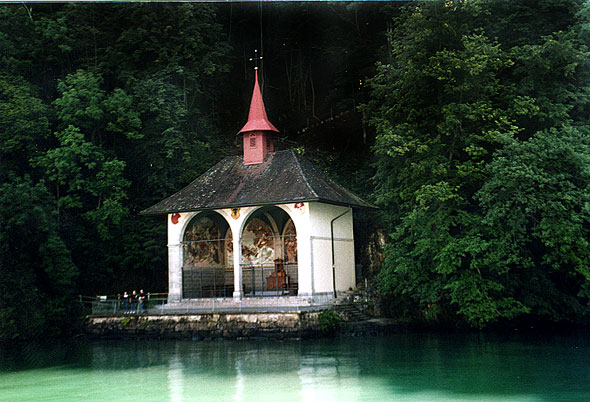 As for our Linali, she appears to have been at an international school in Herne Bay, a seaside town on the north coast of Kent. So far I haven't been able to find any other record of this school, but as this card was sent in July 1948, that's perhaps not too surprising. The language barrier also limits my ability to track down any other information about her. There's a reference to a Sister Lina Anliker, a nurse in 1960 who goes on a trip to Sicily, in the biography of the surgeon Ruth Gattiker1. Unfortunately I don't have a full copy of the book, and haven't got to the point of trying to get Swiss nursing school records (yet).
There's only so much my fumbling with my phone and the translate app can discover, so if you're able to shed more light please don't hesitate to contact me.
---
Schmid, Denise. Ruth Gattiker: Pionierin der Herzanästhesie. Switzerland, Hier und Jetzt, Verlag für Kultur und Geschichte, 2016. ↩︎